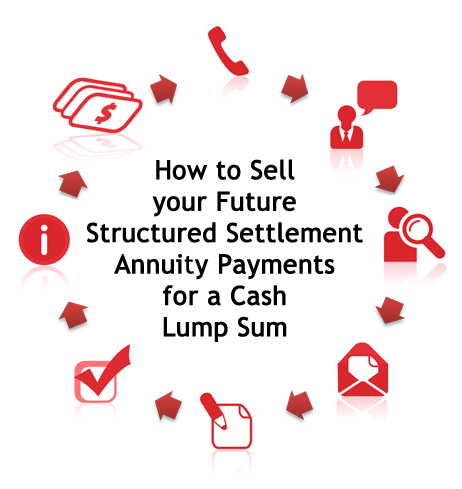 The Steps
How to sell your structured settlement
So you decided to sell your structured settlement, now what? Here's a breakdown of what you can expect to happen.
Step 1: Call Us
Call or email Rescue Capital to receive your free no-obligation quote. Tell us about your situation. Fax or email us your paperwork or send it to us overnight.
Step 2: Paperwork Review
We review your paperwork and discuss all the options available to you.
Step 3: Review and Move Forward
You review your options and decide to go forward with the process.
Step 4: Send Purchase Contract
We send you a Purchase Contract Package.
Step 5: Sign, Notarize and Send
The Purchase Contract Package documents are reviewed, signed/notarized and sent back to us. Don't forget to tell us if you want your money via direct deposit or check!
Step 6: Court Approval Process
Rescue Capital begins the Process for Court Approval.
Step 7: Insurance Company Acknowledgment
Once the insurance company acknowledges the court order your transaction is complete. Length of time varies by insurance company.
Step 8: Get Your Money
Once we receive the insurance company's acknowledgment your money will be sent to you in the manner you specified.
Contact Rescue Capital at 866.688.3532 to get started.