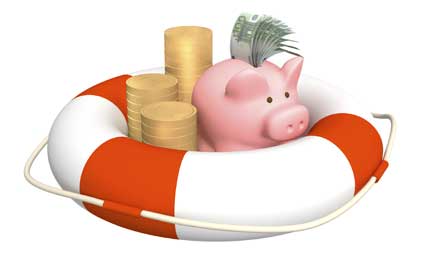 Privacy
OUR COMMITMENT TO YOUR PRIVACY
Rescue Capital respects your privacy and we are committed to protecting your privacy. The following policies have been established to assure that our privacy commitment to you is met.
WHAT INFORMATION DO WE COLLECT?

We may collect the following non-public personal information about You:

Name(s), address(es), phone numbers, fax numbers, e-mail(s), social security numbers, dates of birth, driver's license number, occupation, employer, salary and other financial data;
Information about assets and other household information; banking information and account numbers;
Credit history, information from consumer reporting agencies;
Publically available Records: judgments, liens, bankruptcy, divorce, probate, civil or criminal court proceedings;
Information relating to your transaction with us, our affiliates or others
Information about your underlying settlement, information in your underlying settlement documents;
Information about your Annuity Policy relating to the settlement; its terms and conditions and the named beneficiaries.
HOW DO WE USE THE INFORMATION WE COLLECT?

We will not rent or sell your non-public personal information to anyone. We may share or disclose your non-public personal information, as described in the section above - What Information Do We Collect?, with non-affiliated companies as described below:

We may disclose your information with non-affiliated companies, as allowed by law, as necessary in order to:
Effect, process and administer, service or enforce a transaction you have requested;
Respond to subpoena, to prevent fraud or to comply with an inquiry by a government agency;
Establish or exercise our legal rights or defend legal claims.
We may share your information with non-affiliated companies, as allowed by law with:
Firms that perform services on our behalf, including our attorneys, accountants and auditors and firms that provide product administration and marketing;
Funders, investors, lenders or their respective attorneys or other representatives who are assisting us in processing, funding, completing or servicing the transaction you have requested;
Firms or Individuals that attempt to assist us or assist us to re-finance or sell/resell the transactions that are completed by us.
HOW DO WE PROTECT YOUR INFORMATION?

Within our organization, we restrict access to your personal information to those employees who need to know the information and this information can only be used for legitimate business purposes;
Physical, electronic and procedural safety measures are in place to ensure that your personal information adheres to our privacy policy;
Applicable data security regulations are in place.
OUR CUSTOMERS

This privacy policy is for both current and former customers. If you have any questions about this privacy policy, please contact us at 866.688.3532.

We value our relationship and want to answer any questions you may have about this policy.

As long as you are our customer, you will receive a privacy policy once a year. Please keep a copy of this policy.

If you need a copy of this privacy policy, please contact us.

This policy takes effect April 21, 2010.