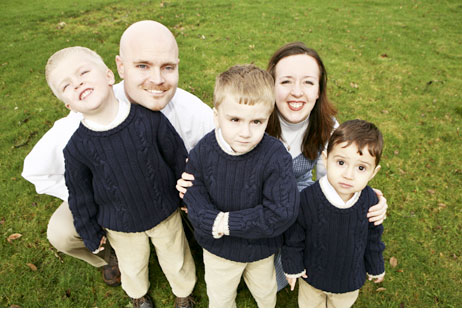 Case Studies
In One Split Second
Imagine you went to school to become an Oral Surgeon. You have a lucrative career, a wife and three young kids and a big house in the suburbs. It's the life that people dream of having. Now imagine in one split second everything you worked so hard for is taken away from you. Not because you did something wrong. It's due to someone else's negligence.

Last November this scenario became a reality for New York based oral surgeon, John W. when he was hit head on by an intoxicated commercial truck driver on the Long Island Expressway. Unfortunately for John the accident left him without the use of his left hand therefore, he was unable to continue working in a career he not only loved but worked so hard to achieve. John hired an attorney and filed a personal injury lawsuit.

The driver in John's case was cited and there was a million dollar insurance policy that could be paid out. However, John needed a pre settlement loan or rather a pre settlement advance until his case finally settled. Due to the severity of John's injury, his attorney wanted to hold out for a higher settlement amount. This caused John great stress because of the need to provide for his family. Without his full earning income he was in danger of losing his house and his cars.

That's where Rescue Capital stepped in. Rescue capital negotiated with settlement lenders in order to get John the best offer. By providing John with a pre settlement cash advance on his personal injury lawsuit he was able to save his house and his car. Since he had enough cash for all the bills and his family's needs there was no longer the pressure to settle with the first offer he received from the insurance company. His attorney had the time needed to get the best deal possible on his personal injury settlement which ensured that John and his family will be provided for in the years to come.