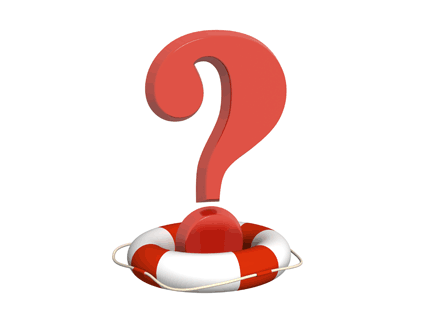 FAQs
Frequently Asked Questions
Structured Settlements
What is a structured settlement?
A structured settlement is a financial arrangement that allows court-awarded compensation to be paid in regular installments rather than in one lump sum. Typically these payments provide money for a fixed period or lifetime. Every structured settlement is tailor-made and may also include some money upfront. Used in settling personal injury or malpractice suits, structured settlements terms vary.
Are You Allowed To Sell Your Structured Settlement?
Yes, in most cases, you are allowed to sell your structured settlement. Call to find out if you qualify.
Is It Legal To Sell My Structured Settlement?
Yes.  Structured Settlement transfers have been legal for years.  It is legal to sell either all or part of your structurd settlement annuity payments and there are laws to protect your rights.
Why Would I Sell My Structured Settlement?
There are many reasons to sell your structured settlement including:
Pay off your credit card debt
Pay outstanding medical bills
Down payment on a home
Purchase a car
Do I Have To Sell All Of My Payments?
You do not have to sell all of your payments. We will provide you with many options to choose from including the amount or the timeframe of payments that you would like to sell.
How long does it take to get my cash from my Structured Settlement?
It usually takes six to eight weeks from the time we receive your completed contract. Every situation is different, so times may vary.
What documents will I need?  
When receiving a quote from Rescue Capital, you may be asked to provide one of our pricing managers with a copy of your annuity contract and settlement agreement in order to get an accurate pricing estimate of your annuity.
I sold some of my payments to another company. Can you still help me?
Yes, if you have remaining payments, we would gladly help you through the transfer process.
Are there any tax issues I need to know about?
We do not provide tax advice therefore if you have any questions regarding the sale of your structured settlement it is important to consultant your tax advisor.
Will my insurance company punish me for selling my payments from my structured settlement?
No, while some policies state that you can't sell your payments without penalties this is not usually the case. Internal Revenue Code section 5891, which was signed into law by President Bush in 2001, permits these transactions.
Will I be required to show up in court? 
Settlement transactions are required to be approved by the court system in order to protect the rights of the annuity owner.  However, you do not always have to appear in court.  Your account representative will work with you to make the process most convenient for you. 
Annuity
What is an annuity?
An annuity is a financial product that provides a series of payments over a specific period of time such as a lifetime. Delivered on a set schedule, these payments can be paid monthly, quarterly, biannually, or annually.
Do I have to sell my entire annuity?
No, you can sell part of your annuity to Rescue Capital.
Why would I want to sell my annuity?
Sometimes your financial situation changes and you need a cash lump sum. Some people have sold their annuities to pay off debt, put a down payment on a house or re-invest it in another type of financial product.
Can I sell my annuity if I received it as part of my inheritance?
Yes, in most cases, you can still sell your annuity.
Can I sell my annuity if it has a no surrender clause or surrender fees in the contract?
Typically a no surrender clause refers to the annuitant's ability to surrender your annuity back to the annuity company. This does not usually apply to Rescue Capital's ability to purchase your annuity. In other words, yes, we can often purchase your annuity. If you're considering surrendering your annuity to the annuity company call Rescue Capital to see if we can get you more money.
Are there tax issues if I sell my annuity?
Depending on the type of annuity you own. You should consult with a tax advisor if you are considering the sale of your annuity.
How much money can I get?
Each person's annuity is unique so call us or fill out our form to receive a no obligation quote.
How long does it take to receive my quote?
With the correct information you can have your quote within minutes. Give us a call at 866.688.3532 to get started.
General Questions
Why should I work with Rescue Capital?
With over 30 years of combined industry experience Rescue Capital will work with you throughout the entire process. You're not a number; you're a unique individual who should be treated with the dignity and respect you deserve. We won't give you the run-around or avoid your calls.
How will I be paid? 
Based on your convenience, you can be paid via Check or Direct Account Transfer.